Our core strength lies in our ability to diversify. Our vigour does not just lie in past achievements, but it is something we carry forward even today to achieve global leadership.
Our wide range of products and solutions are sold worldwide. These are used in varied applications and segments: from tyres to air conditioners, mines to cricket grounds, automotive to household appliances, food packaging to raw materials for pharmaceuticals. With our diverse portfolio,
we strive to provide the highest quality of sustainable, industrial and specialty intermediates that contribute to a better way of life.
Our maxim – "We always find a better way" – is encapsulated not only in the products that we manufacture and the superior processes that we adopt, but also amply demonstrated in our penchant for innovation, technology leadership, employee engagement, professional management, transparent governance and inclusive growth.
There are always fresh ideas to be explored. No matter how good things are, there is scope to make it even better. Pursuing our passion for continuous improvement, we will seize each moment as an opportunity to create greater value.
CMP : 6248 (10.04.2021) 52 WEEKS HIGH/LOW : 6363.95/3029.60 (10.04.2021) .
TARGET: 8500 – 10900++.
TIME FRAME : 1 Year To 3 Years .
BASED ON TECHNICAL CHARTS – STUDY PURPOSES ONLY .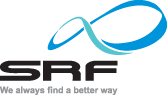 We always find a better way
Since SRF's incorporation in 1970 and the subsequent establishment of our first plant in Manali, near Chennai, India in 1974, we have grown from being a single unit tyre cord manufacturer into a leading, professionally–managed, diversified chemicals conglomerate.
Source : https://www.srf.com/
The SRF Promise: Anything you touch has some element of SRF to it

Automotive

Chemicals

Agrochemicals

Technical Textiles

Pharmaceuticals

Food & Agro

Mining

Advertising

Air-conditioning

Renewable Energy

FMCG

Events & Exhibitions

Manufacturing

Lifestyle & Décor

Refrigeration

Electronics
Disclaimer: I am Not a SEBI REGISTERED ANALYST. This Website & Its Owner, Creator & Contributor is Neither a Research Analyst nor an Investment Advisor and Expressing Option Only as an Investor in Indian Equities. All trading strategies are used at your own risk.
He/ She are Not Responsible for any Loss a Rising out of any Information, Post or Opinion Appearing on this Website. Investors are advised to do Own Due Diligence or Consult Financial Consultant before acting on Such Information.
Author of this Website not providing any Paid Service and not Sending Bulk mails/SMS to Anyone. Information is in no way guaranteed. No guarantee of any kind is implied or possible where projections of future conditions are attempted. Investment/Trading in securities Market is subject to market risk.
This is my personal thoughts on this company and not at all a buy recommendation. Do own due diligence /consult a SEBI registered advisor before any action.